Some of the staples of useful stash knitting:
The ubiquitous dishcloth. My cousin actually ASKED for some for her birthday. I'm on the second, as I try to get ready to get out of town.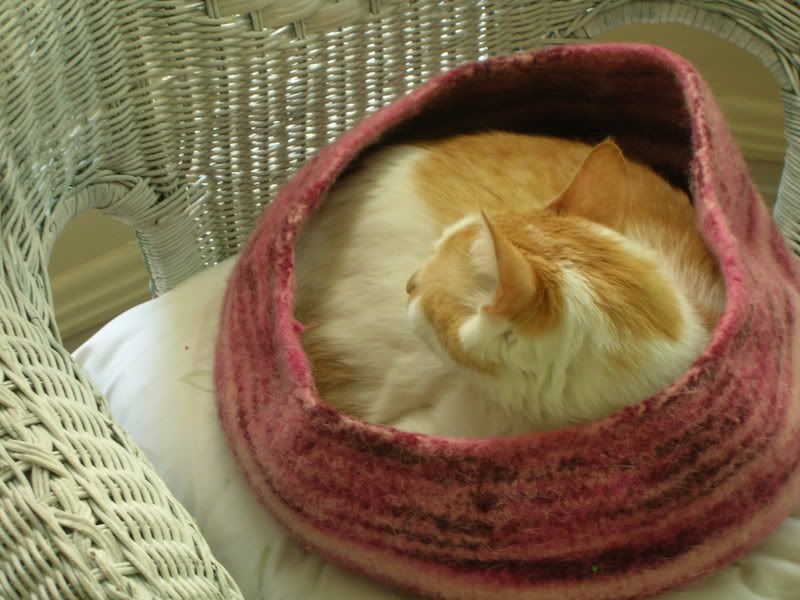 And of course, a cat bed, knit - when? must have been nearly a year ago - from Mme. Wendy's pattern.
Glad Mr. Jones is using this. He's going to have a lonesome week, barring visits from the cat sitter.