Holiday ritual: I make a cherry pie and share the eating AND often the baking with my aunt. She's the family's pastry guru. This year my mother was around for the fun, too. The weather and the pate brisee were not on good speaking terms. My lattice was horrifically fake, but the pastry in the end? Buttery good.
Afterwards, we all cracked open the cookbooks to decide what pastry strategies I should work on next. Julia and Martha do share detailed baking information, after all. My mother reminded me (as she has before) that the way to really master pie crust is to do it regularly.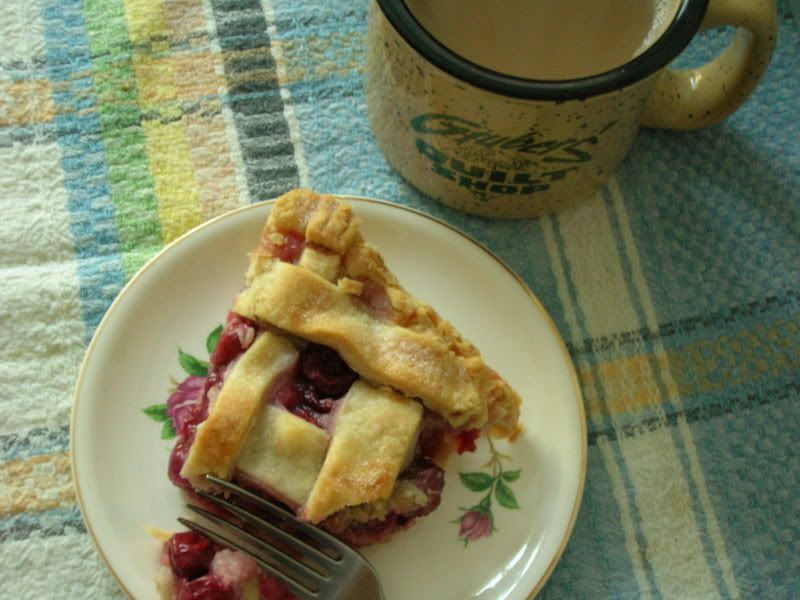 They insisted I take a piece home for the next day's breakfast.
Still, I don't think I need to be eating pie EVERY day. I'll just have to live with the skills of a sporadic pie baker.