As a break from knitting scarves, I knit a hasty shawl for a costume project.
It's not much to speak of: durable acrylic donated to the shop, most of one super saver skein on US13 needles, with basic recipe prompts from the Fan and Feather Triangle Shawl pattern in
Cheryl Oberle's

Folk Shawls
. Really kind of a shawlette, this project of a long weekend is only a nod to the fanciness and fine knitting in Ms. Oberle's original.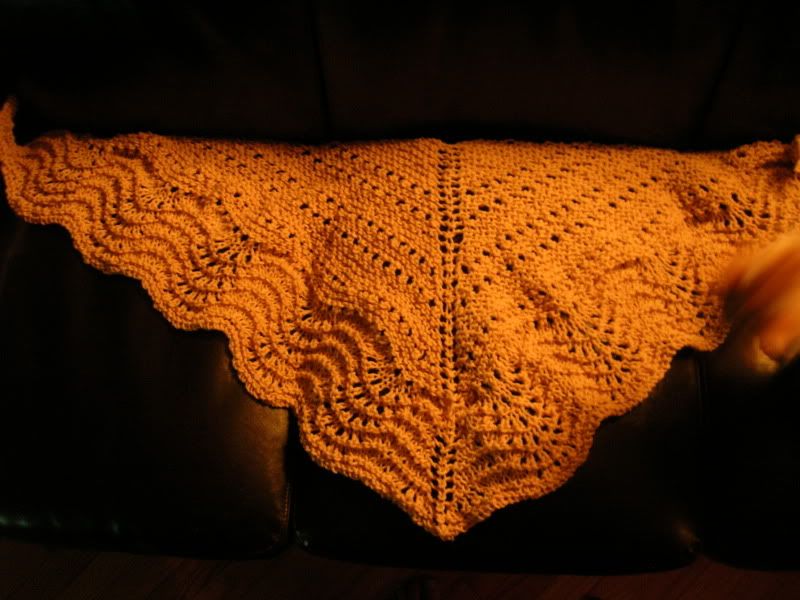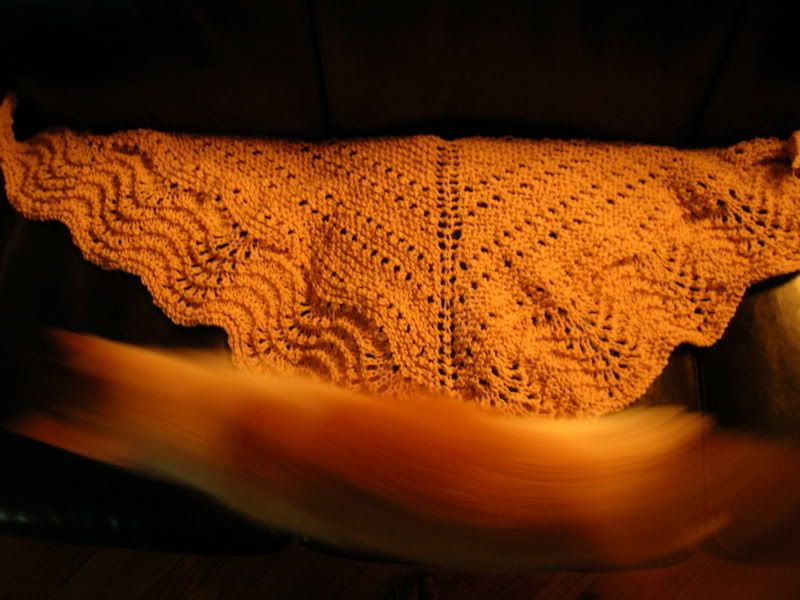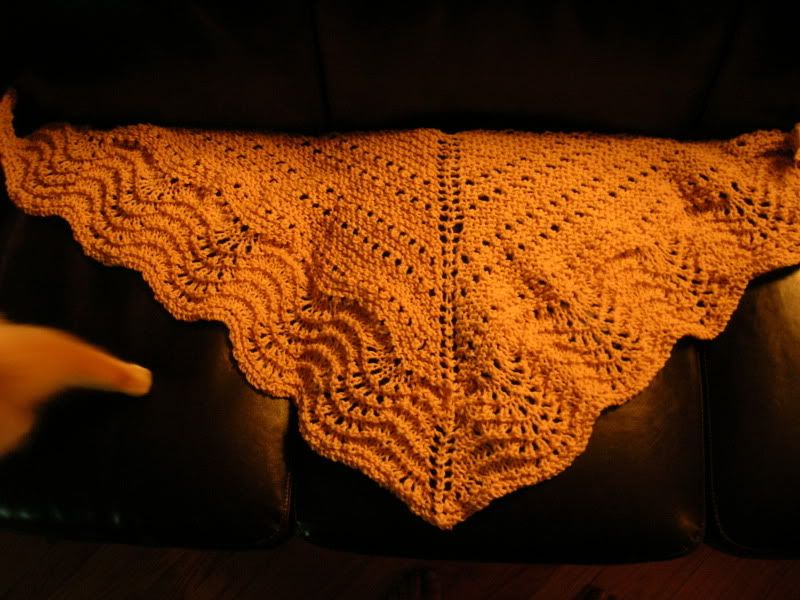 I don't know that I'll ask the cat for an opinion, but I'm sure it will pass muster as a costume.