Some things are finished.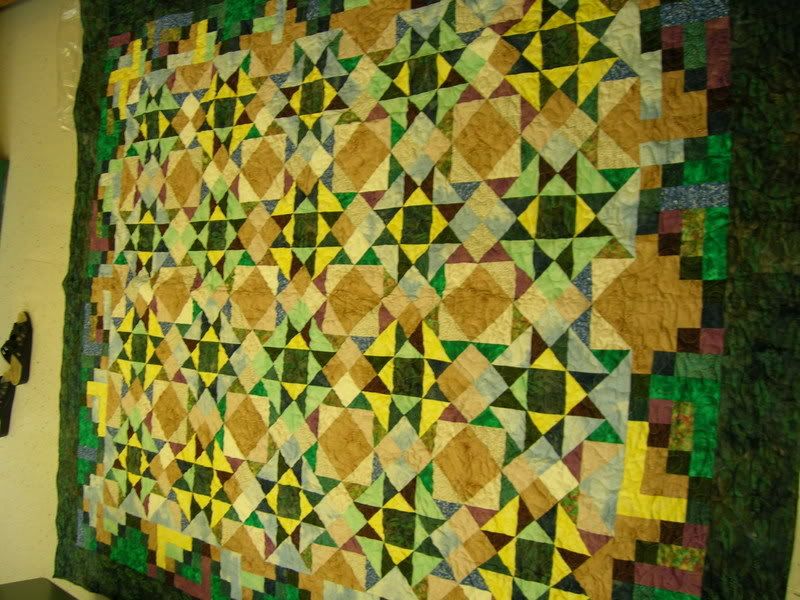 This quilt has been nearly done for ages. Had someone volunteer to help me get the binding on. I made sure she was paid. I am perfectly capable of binding, but I'll tell you the poor quilt sat in a bag inside of a box for a few years as I "meant to finish it."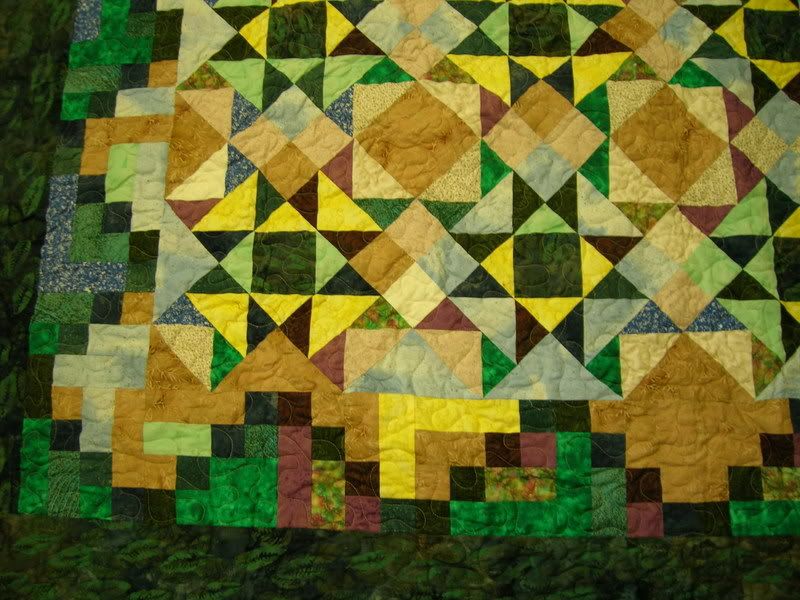 The poor thing suffered from "out of sight out of mind" neglect.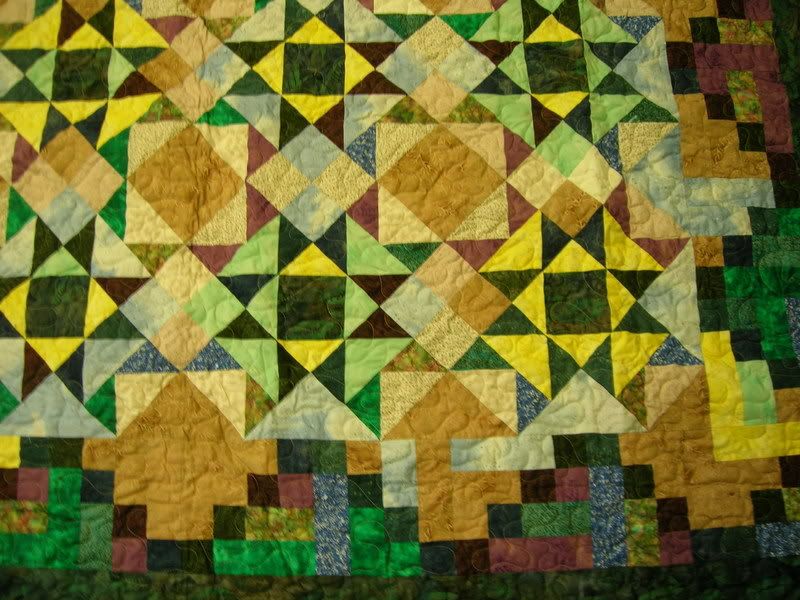 Fortunately, that was all that it suffered. It should land shortly. It has been shipped to the recipient.
The battery was dying, so these photos which should have been adjusted for fluorescence are what they are. Most of the fabrics are batiks or kindred. The quilt was a mystery quilt project in which I bent most of the rules in the steps.
That'll be it until August. I'm going out of town for a bit.