Sometimes the best thing you can do for a friend is to sit. Or to listen. Or to chatter. Or to share a dessert.
It's been an important part of my summer to be able to do some of these little things with a friend who is tackling breast cancer. I've also knit up a hasty chemo cap from COLOR mercerized cotton.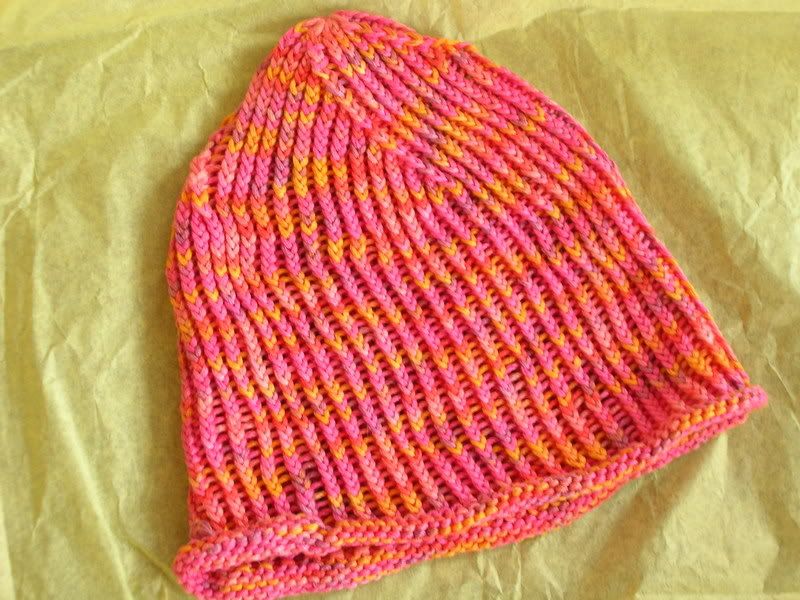 Used Red Lipstick's pattern for
Marsan Watchcap
to do the lovely crown.