I really liked this dress. Purchased the fabric at a quilt shop set up in a chicken coop. I bought the fabric for this very purpose, and I made it and wore it during the season in which I bought it. No stash story here!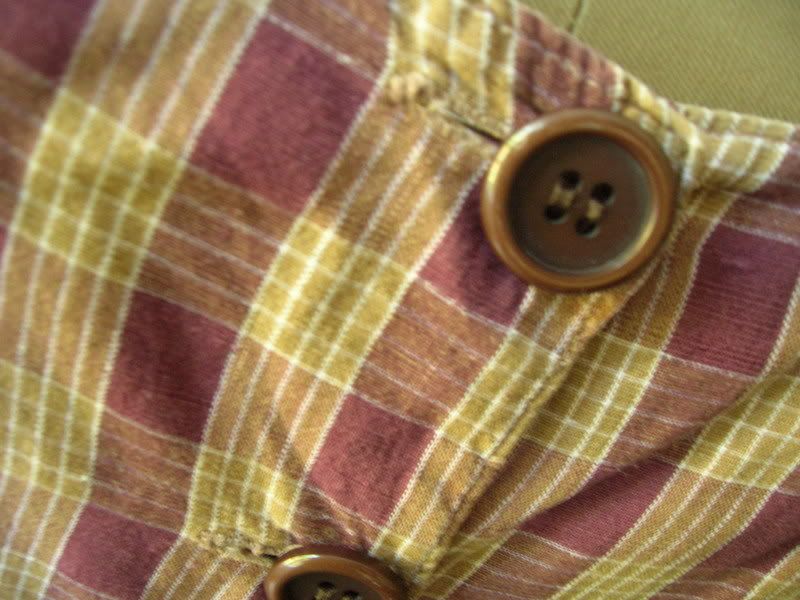 I was even tickled by the way the very utilitarian and old brown buttons looked with it.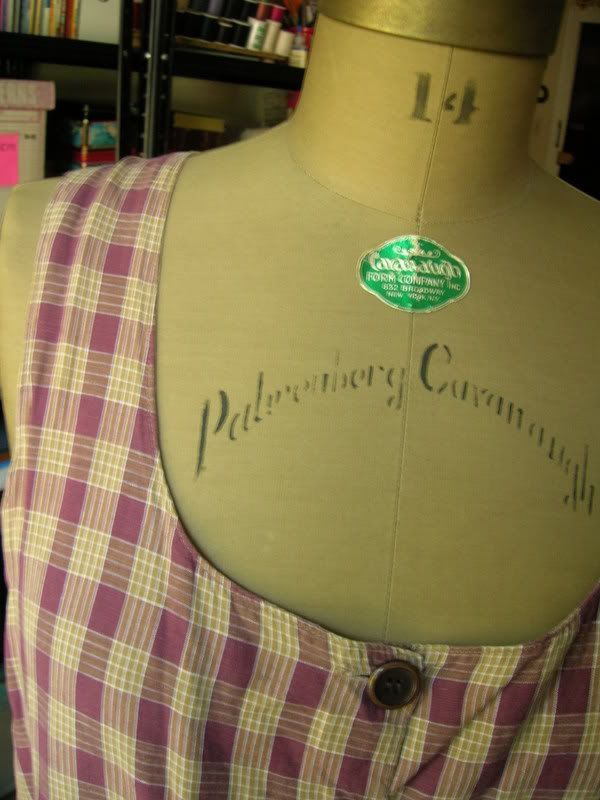 The neckline was very expansive, and with the length of the dress, very casual country summery 90's.
I was asked if I was expecting the last time I wore it. I cried a lot.
Having since come to terms with mid-age change (even though I hope to continue my healthy summer habits), I must redo. It looks good on the dress form, but she has no belly.
I talked about this last summer. I've now moved it to the more active to-do list. Next stop? Skirt.