Purchased the cotton for this blouse for what, $1.00 a yard last spring.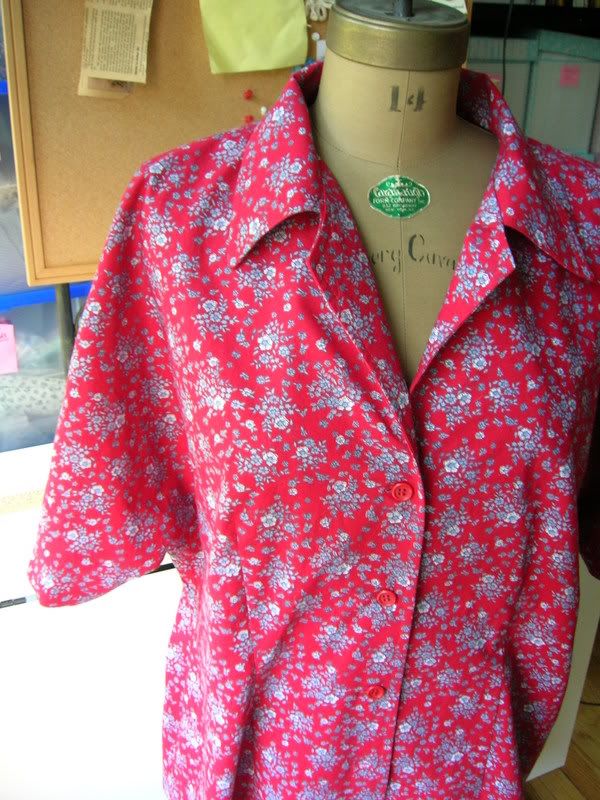 The fabric reminded me of my grandmother's blouse, the one I wore often to go out berry picking in the summer. The buttons are very plain, somewhat old.
I'm happy. Much better than a t-shirt, for my tastes at the moment.
Next?