Elizabeth at SABLE quite rightly applauded her achievements at getting the exposure just so for capturing dark wools. I thought I should take a nudge.
I got past the heel on the jaywalker last week and tried to take photos on a grey morning. Changed the exposure in one direction, and caught a better sense of the colors. Still not the best.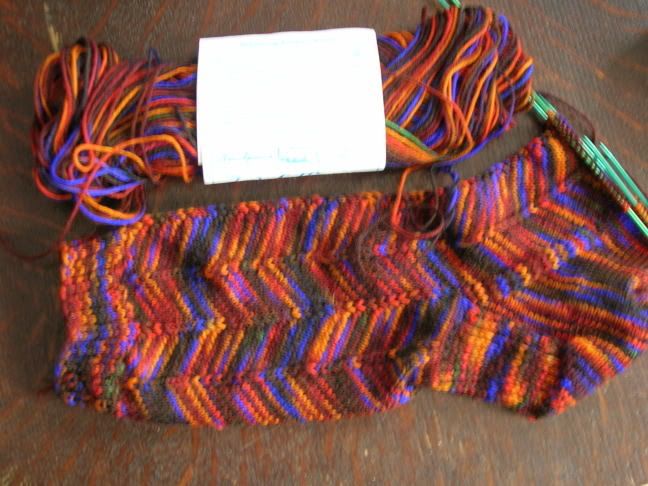 I knew the label was unreadable, so I changed exposure.
This was all well and good, but the yarn itself? Bah.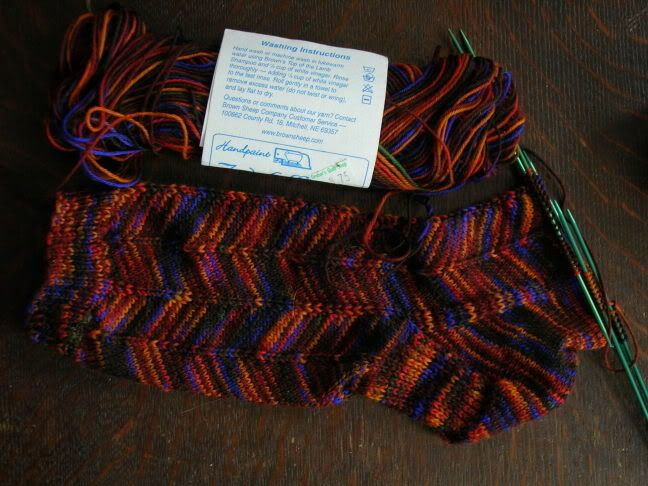 Meanwhile I've finished this sock. It's snug going past the heel, I must say. I went for the larger size, and this after trying the smaller and recognizing that it would never go. Bah, again, I say. Nevertheless I have started the second sock.
I don't know if it's the yarn's slightly thinner nature, the size ones, or the pattern itself, but oh, it's a slow knit. I'm not that enchanted. Bah, I say, and again bah. Thank goodness the yarn is pretty.