As a change of pace from Jaywalker knitting, I leapt into
Hedera
, with some Regia Plus Cotton which I had purchased at Borealis between Christmas and the New Year. The marl includes a bright blue and a light blue, so it has a denimy look to it. Of course, I forgot to change the exposure.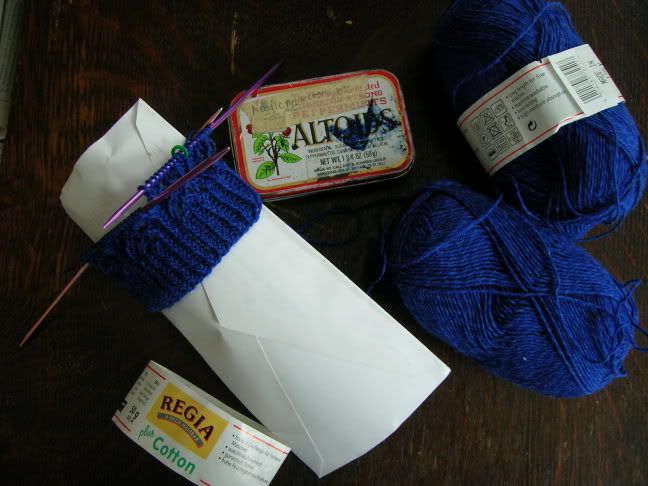 Fortunately, the close-ups worked a bit better for white balance.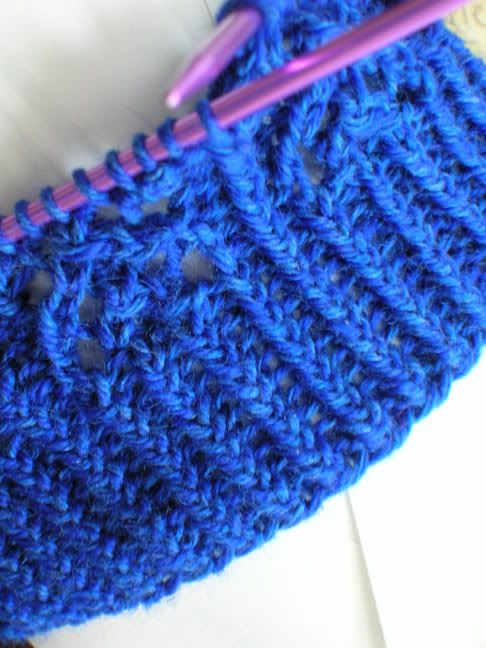 Speaking of change, I was only half paying attention to chatter about Callard & Bowser. Are they a done deal, or will they just be consumed by a larger corporate entity? My tacky little container for needle protectors and stitch markers has seen better days.
No, I did not have an ink catastrophe in my knitting bag. That happened when this was a sewing kit carted around in a backpack. No need to worry!
PS. The sock has changed since the photo. I have zipped through about 10 repeats. Change of pace is a change of pace.