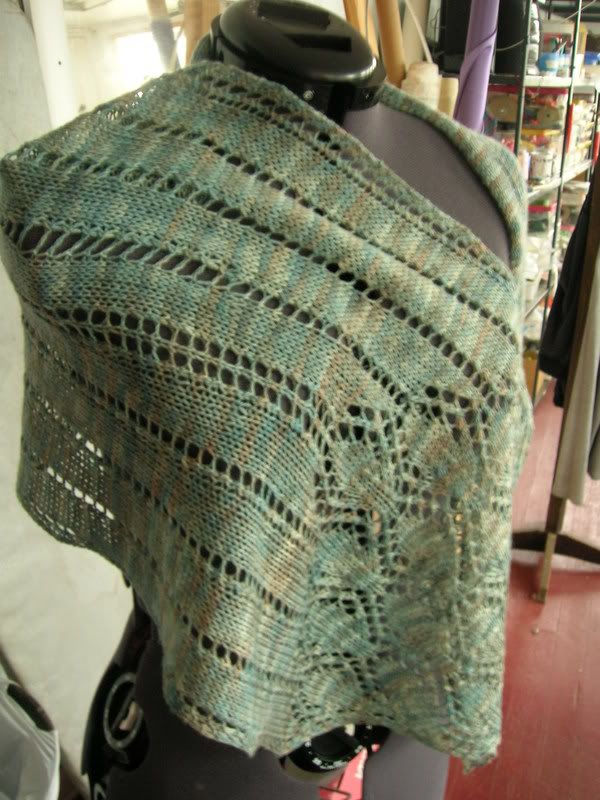 This is a gift for a good friend. I'll have to call now and find a time to bring it up. I don't want to mail it!
Blocked out to 16 " wide - could have been wider at the largest cross section of the diamond ends, but I opted for straight.
Length blocked out to 72" or so long - I think it was about 60" unblocked.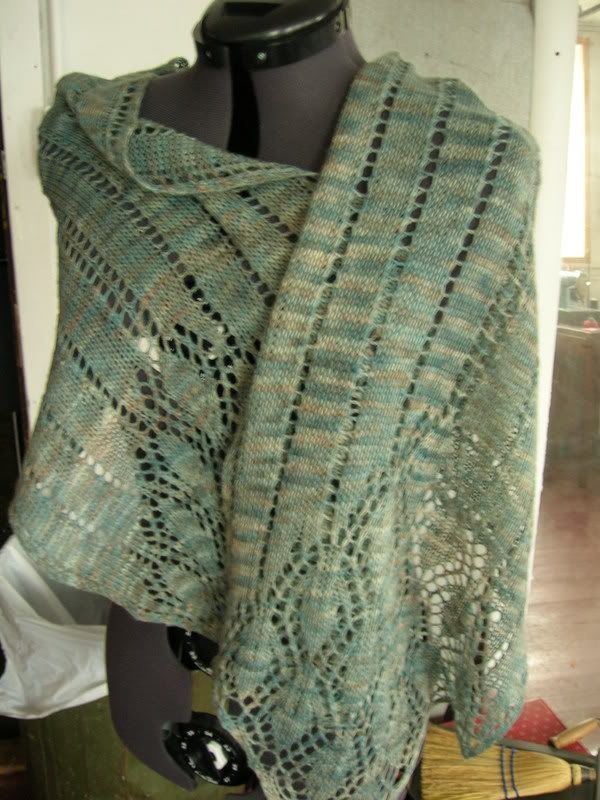 I am truly pleased.