Today is lovely, sunny, and a little cool - a perfect sweater day. Good day to catch a picture of the finished
Greenjeans
, done in Malabrigo yarn - Velvet Grapes the colorway.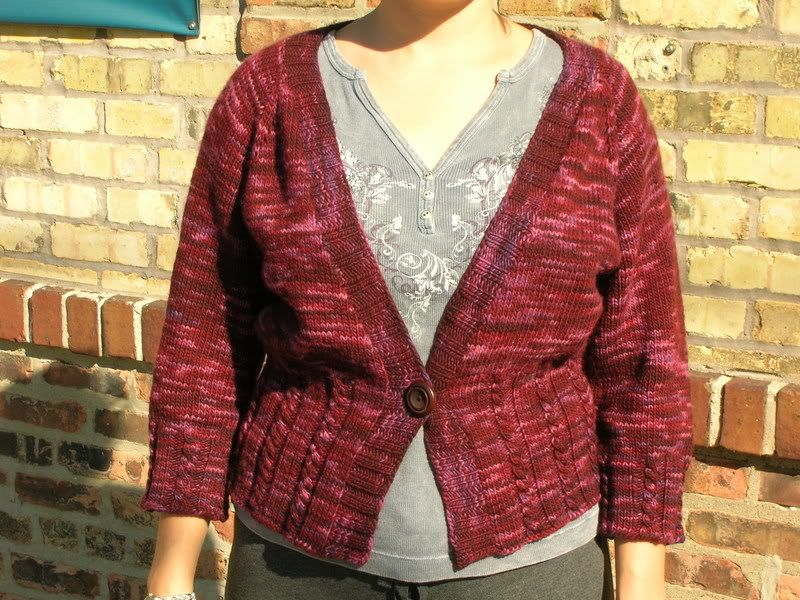 I realized this morning that I didn't want to keep this sweater tucked away for when I'd lose enough weight for a good fit. So I devised a plan. Had colleague try on the sweater for a photo. Knew it was a good color for her. Asked if she was allergic to wool. She admired the sweater. I noted that it was actually a decent fit for her. Put it on to demonstrate my fit problem. Asked her if she would like it.
I gave away the sweater. She was delighted. Really.
She already ran in a couple hours later to say she's wearing it already.
I'll knit the pattern again, though maybe not instantly.
And I'll size it better for who I am today.
I think that's a pretty good sweater day!