Since there was very little traffic in to see my cheerful holiday kitsche, I give evidence that I decorated. The cats were put on strict notice not to mess with the ornaments.
The daintiness of the lace snowflakes, the lace and other angels is offset by the tacky-but-I-have-them multi-colored lights.
The most senior of kittens was most pleased with the winter addition of highly washable afghans.
Why yes, that is an odd little moose on the top of the tree. It may have been intended as a reindeer, but it was gifted to me as a moose and so it remains. Please ignore the sagging crack of old plaster walls, but this was the best cat-free spot in the room.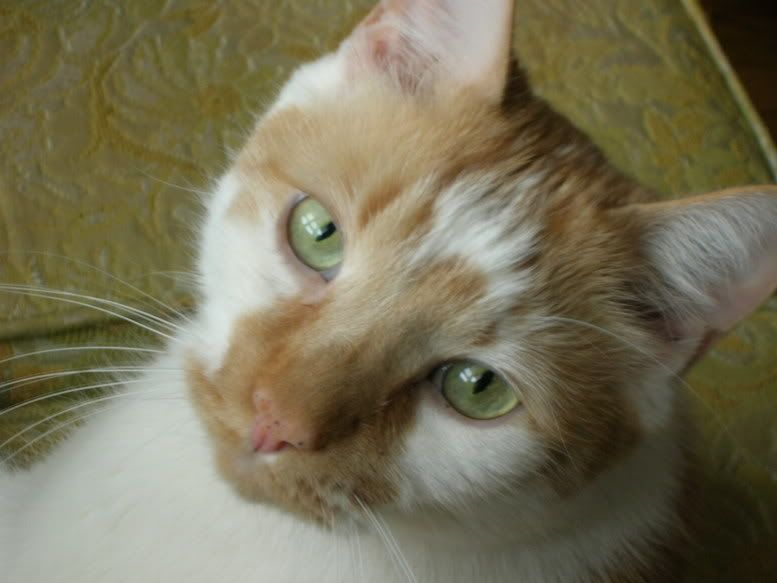 And despite some holiday absence, not an ornament was moved. Could this face have done such a thing?