I think this little bit of bramble on the great big bamboo needles should be pretty zippy.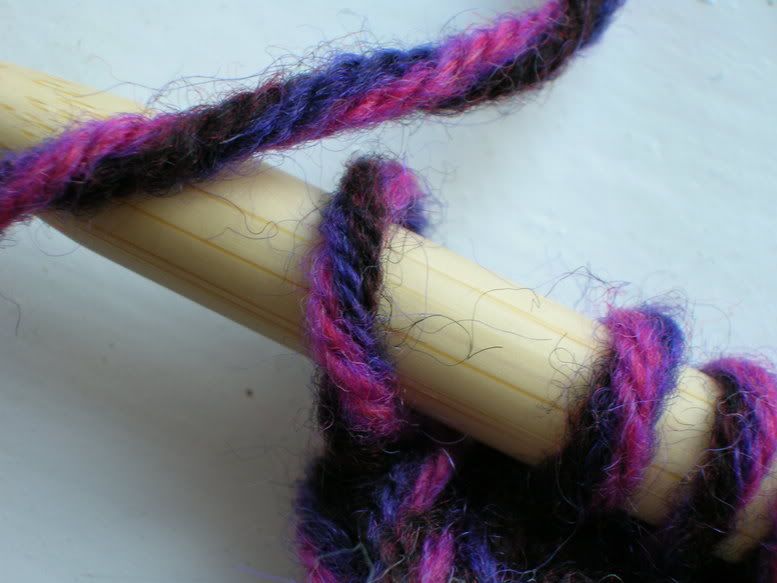 I've done a provisional cast-on and will knit an alternate, same-yarn version of the lightweight ruffled edging from the bottom down. Same will be done with the cuffs. Choices may depend upon the amount of yarn I'll have left! It will be close, but that's the thrill of the sale purchase.
I think I'll like this choice of sweater longer in this yarn than I would have done with the T.D. corrugated sweater. I'll save that one for a different yarn.
PS. In the end, it wasn't horrid thoughts of aging that finally changed my mind. I decided I didn't want that asymmetrical neckline to go with a wintry sweater that might require a layer. Neckline dilemmas galore on that one!