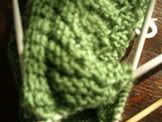 I'm comparing bamboo and Bates quicksilver as I go...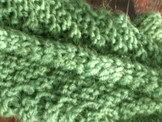 There are front and back twists along the side, which is making the Bates more attractive...
The fancy result of a temporary cast-on. (I've forgotten the term and refuse to look it up right now.)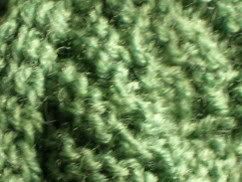 I'm practicing camera skills with moderate success.