This fine repro poster art postcard was at the top of the grand box of goodies from Mittenfarce.

And how fitting it was ....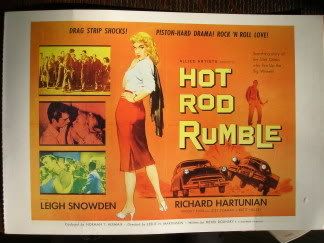 I took out the loosely crumpled newsprint which cushioned the top of the box. Dropped the paper unceremoniously in a heap. Into the room bounced the not very often so bouncy anymore Miss Imogene. Her 14-year-old sedate, spoon-while-you-knit demeanor was replaced by a vigorous display of hunting, rustling and wrestling with paper. Pictures? What kind of self-respecting cat companion and digital dabbler would I be if there were no pictures?

However, I tried to post this once already. (You should have read the first version!) Productive phone calls timed me out. I may have to post the gratuitous kitty photos tomorrow.

So yes, even the kitties were delighted by the box. Oohing, aahing, laughter, and a great kitty rumble.