Earlier this winter I was determined to knit a quick sock. I had some lovely Shepherd's Sock in Ravenswood. Having grown up taking the Ravenswood el line, I was much pleased that the colorway had nothing to do with Brown. I have never been a fan of the no-longer-new color-name scheme for renaming the not very complicated transit system in Chicago.
The colors were posted most effectively in this November post.
I revisited them and finished in May. Since I hadn't gotten too far, I applied Wendy's gusset heel pattern, just on the heels of its appearance as a pattern she so
generously shared
. I decided the bulk of the sport weight yarn was worth giving straight-forward stockinette a fair shake.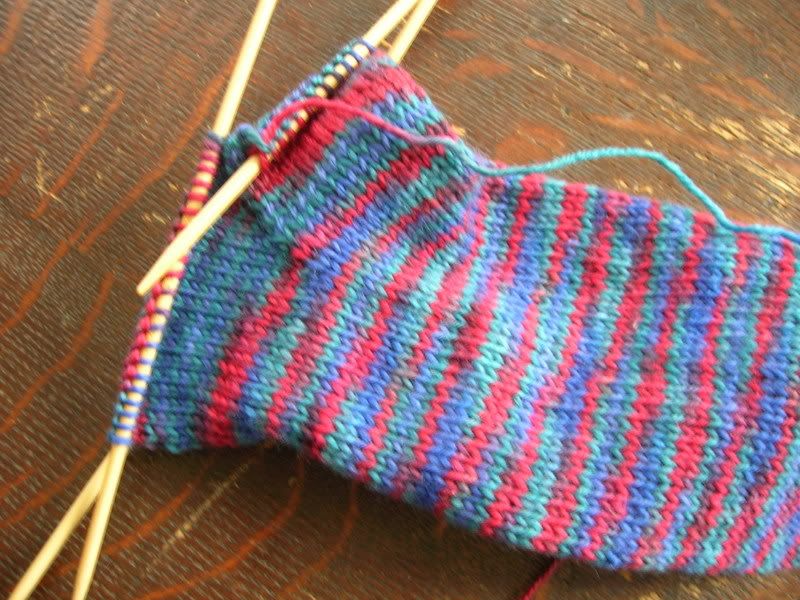 I was pleased with the sock as a very quick, end of the term and easy on the brain project. Even managed to finish under the influence.
The martini's influence didn't harm the sock, but it did clearly impair the judgement of the photographer, who might well have waited until morning for better light.