Still alternating socks in the little sock bag: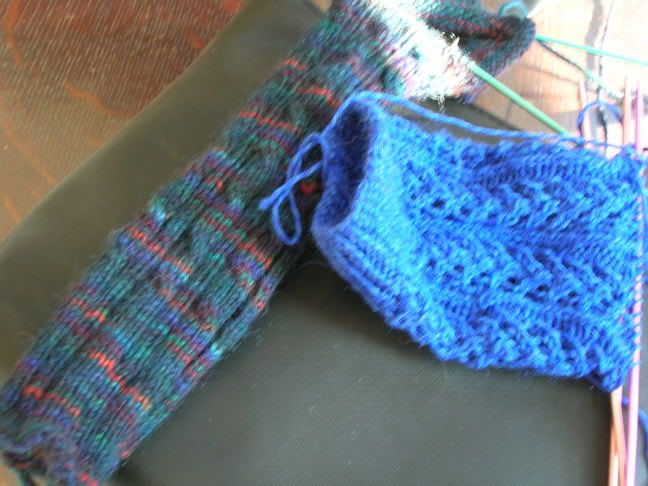 Big knitting bag is sharing its knitting storage territory with a big ceramic bowl in my dining room/studio/storage room. This sweater is hanging out in the bowl and I've been making some fair but slow progress on it.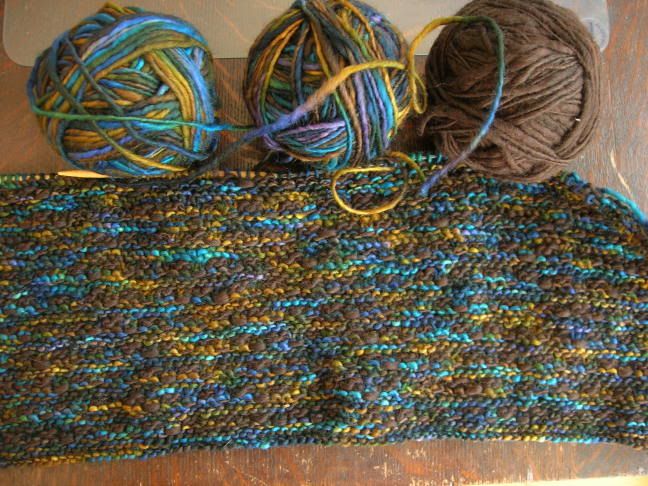 The brown is creating a slip stitch dash that alternates with dashes of brown garter stitch. The multi alternates in longer stripes.
This is the high contrast photo of the side-ways knit slip-stitch sweater.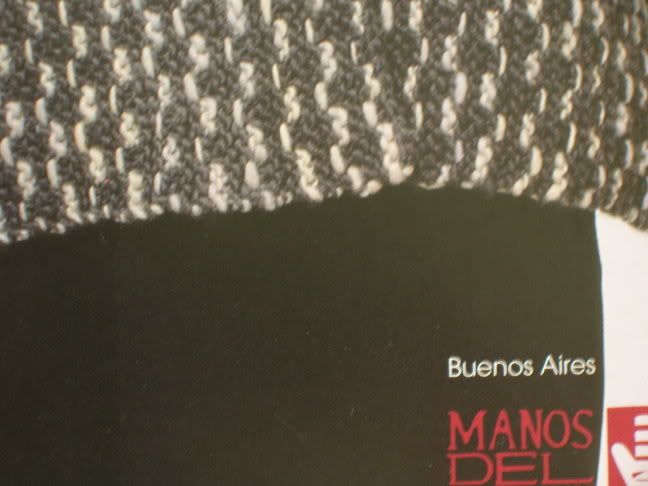 I was drawn to a garment I'd seen which had a less dramatic contrast than the photo. I'm liking the fabric. It's heavy on the garter ridge, but there's that little bit of something. Bought the yarn without a clue as to whether I'd find the pattern or have the right amount. I did find. I might have enough. We'll see how it goes!