I haven't forgotten about this sweater. I have resumed beading. This is, however, a now & again knit.
I have to be very deliberate and knit at my desk, ideally early in the day while there is full daylight streaming in. Clearly it was getting too late in the day for decent photos or good beading, here.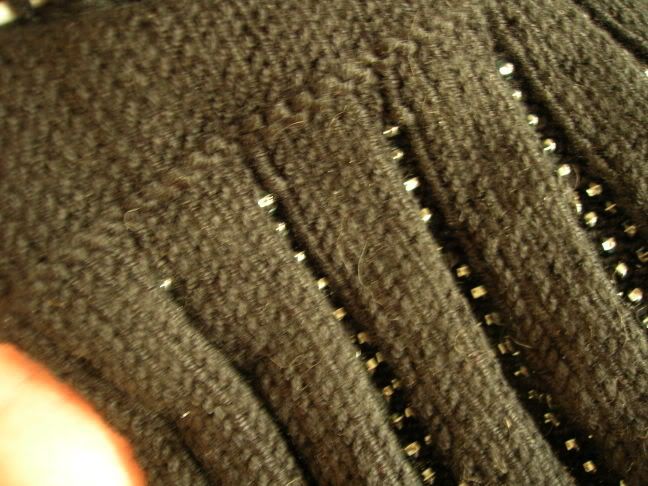 I have a bit more beading to prepare before I can cast for sleeves which should look like this peplum.