Such a lovely phrase - petit pacquet - a gift from my fine Knitty SP7 secret pal.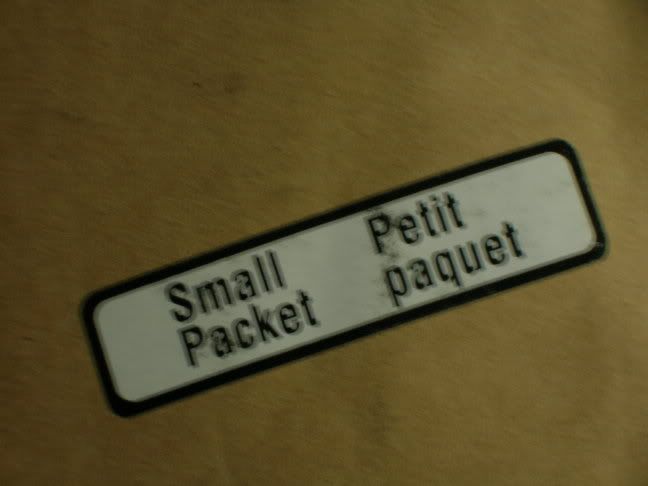 Beautiful chocolate. Will be holding off on this until Monday, by which time I'll be in some desperate need.
From New Zealand, Merino & Fur - some NZ possum! The yarn is amazingly soft. This will need to become something warm and snuggly.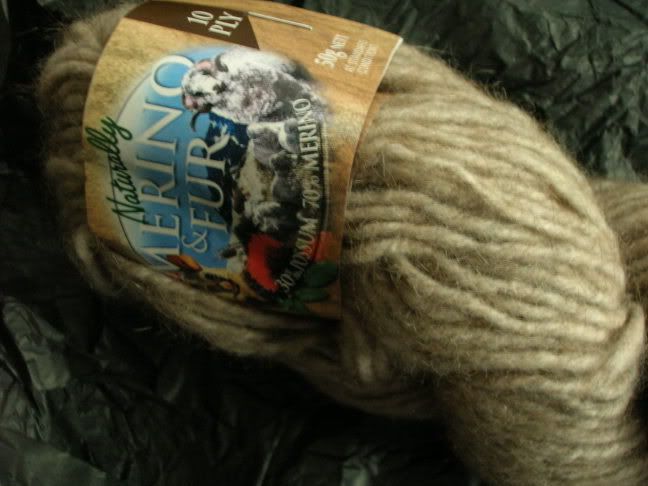 Colourmart Cashmere - and I'm having trouble loading the photo of yarn beauty. This was a grey day, so until repairs, imagine what a wonderful teal the kingfisher cashmere is - because it is. This will become a lovely knitted accent - scarf, lace, something. Knitters with a mission may pooh-pooh the scarf, but I WEAR them. It is a signature accessory and a necessary indulgence, in my mind. (More on that another day.)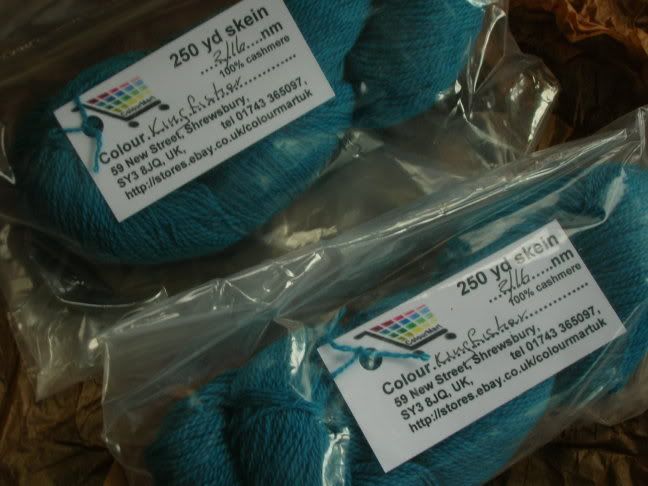 Little cinnamon sweeties from Greece. There were five, but one dodged the camera and hid in my mouth.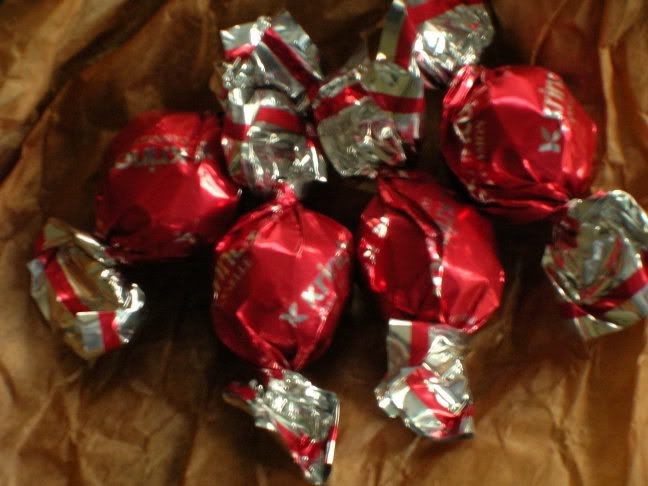 This is a wonderful set of indulgences. What a thoughtful and wonderful secret pal. My goodness!