Actually, it's a double seed stitch - or double moss.
Working back towards making myself a sort of traditional aran knit with the blue wool pictured here. May actually use the vintage Brunswick cardigan pictured here.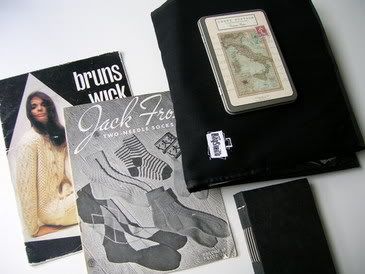 Just want to find the Vogue Knitting issue(s) which had varied approaches to knitting selvages. I don't mind flat knitting, but I'm not much interested in making seams happen where the bumps and lumps of the aran textures aren't accounted for and prepared for.
That was a lousy sentence, but I'll be clearer another day.