I live excitement. Here are some photos of a weekend of Steel Penny. They are small for ease of loading, but you should be able to click through for a clearer view.



Maybe it's because I was focused a bit on whether there would be enough yarn.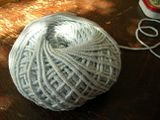 I was fascinated with the changing nature of the balls of yarn.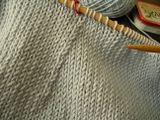 Worked on the neck and arm trim so I'd be sure that I'd know how much I'd have for length when I got to the hem.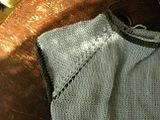 I-cord bind-off - first try.



Used up all of this, save about a yard or two.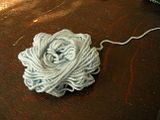 Switched to smaller needle for the Bad Penny contrasting hem. Ribbing

looked

big on the original size, so I frogged back and switched needles. Now of course, it looks like it comes in a little too much for my taste. I'm sure I can cure that with blocking, though.



This is the end of the charcoal. I'm not yet good at estimating yardage needed for I-cord bind-offs. Fingers crossed.