Had to take a few pre-painting photos. How very industrial it all looks.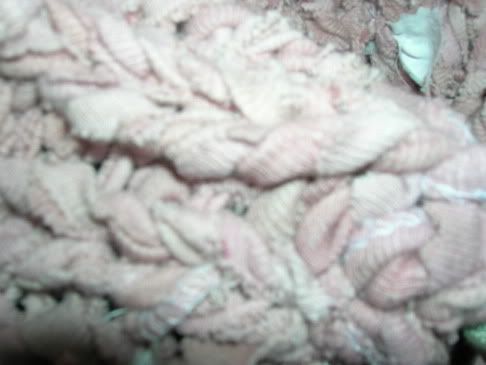 Naturally we included print shirts, tags, the whole deal.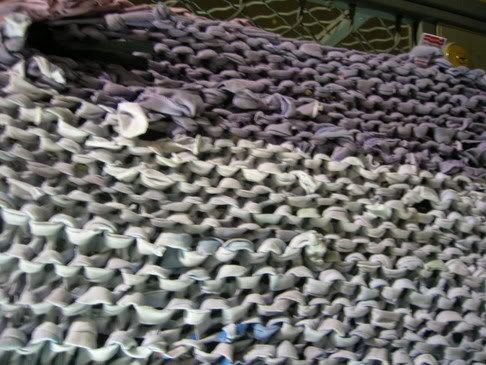 The overdying and irregular dyeing worked really well at giving layers of visual interest.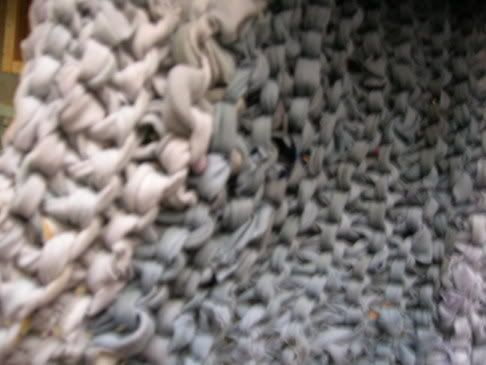 We knit up pieces on needles ranging from the size 50's down to 13's.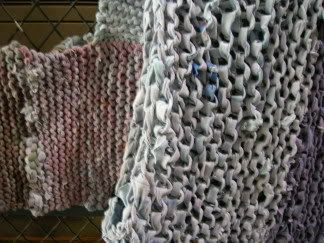 Construction - as simple as you please - scraps of matching or contrasting t-shirt yarn to create a variety of styles of vests invoking bits of chainmail breast plates, etc.
Views of one side above and of the other side below.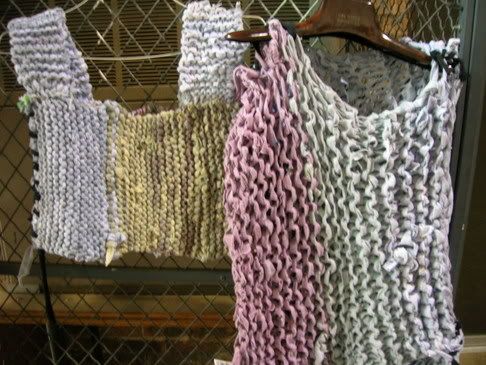 I'm having too much fun. And really, we did have fun. Painted pictures will follow some day this week.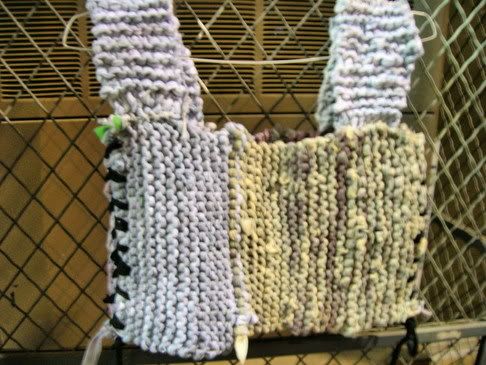 P.S. They
were
done by Thursday, with the exception of one headpiece done Friday. A few pieces may get a little extra detail or paint this week. I'm not above refining. However I have a WHOLE LOT of life to catch up on. I'm a little behind on the personal upkeep.