Even if the sewing isn't done, thought I'd catch a photo. Otherwise, I'll get them sewn and packaged and sent and once again, oops no photo....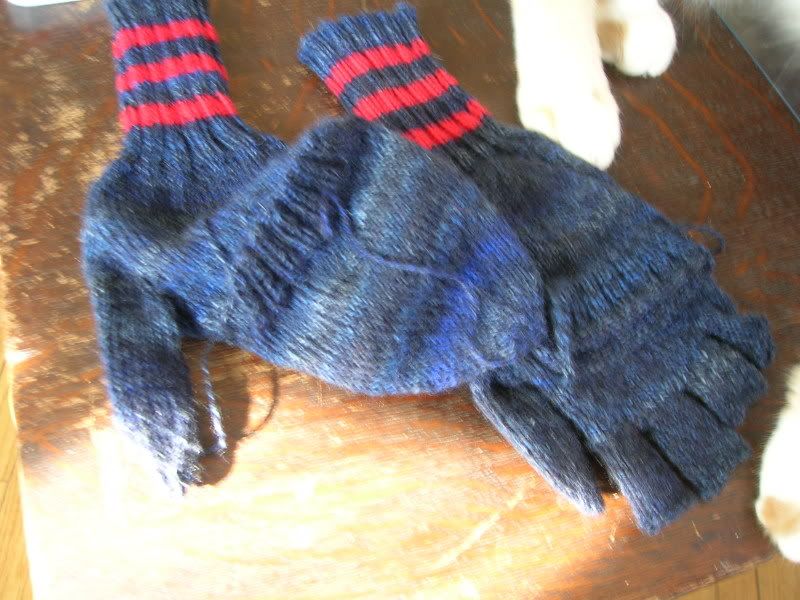 Enter one Mr. Jones.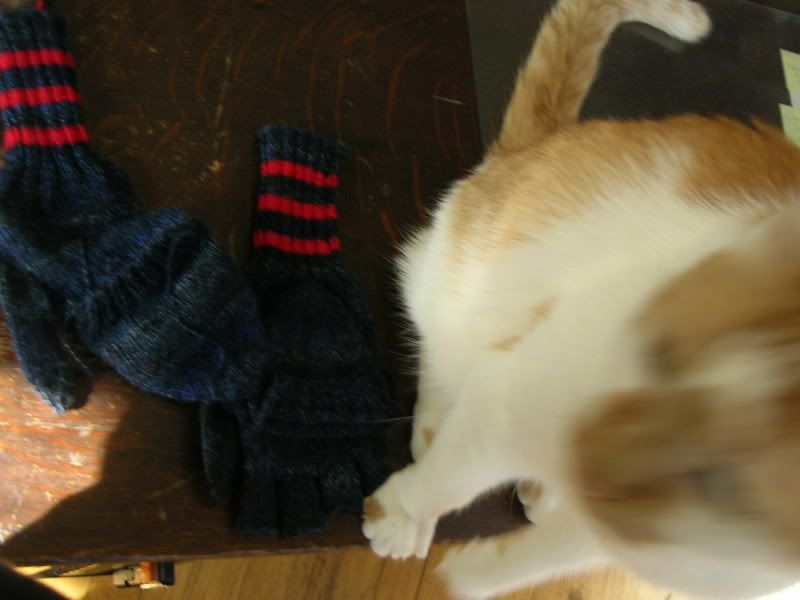 Seems I needed photo styling improvements.
Seems the resident Mr. Jones has heard about the local theatrical Mr. Jones and aspires to be a critic as well.
Seams undone on the flaps? Only half of the ends woven in?
Tacky.
(Still, they're done now and they'll head north ASAP.)
Broadstreet Mittens
Jawoll Color plus a little leftover red Lanett