Sent this off to my aunt and uncle. I enjoyed noting the difference between my grandmother's work and mine. I crochet quickly, and you can tell the tension suffers. Click through for bigger images.
Her work: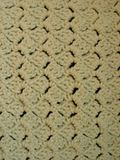 My work meets it, yarn thinned additionally by virtue of being a redone section.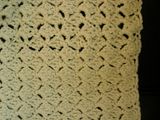 I made up an edge, as the handwritten note said to repeat row two until yarn runs out. I thought a straighter line than the zig zag would be better.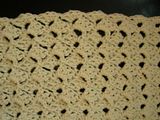 Of course, the more things change, the more they stay the same.
I have guests this week, I'm off to finish tidying, I have a gift to finish for the weekend, and I don't know what I'll wear to that wedding this weekend.....