I gave the daily writing effort a good go for me, especially since I don't have computer access at home. I was never worried about the competitive aspect. I am a great one for the self-competitive challenge. I may resume. The next week is crazy, so I'll see what I can do.
Last I was heard from, I was zapped by headache and then needed to focus pretty intensely on what I had to do for the rest of that week. One thing carries into the next, and here we are at the day after Thanksgiving. What have I done since? I've finished a few things.
I'd just finished this hat. Knittyboard posts asked for a modeled view, but it's not for me, so it wouldn't be a good fit. This will have to do: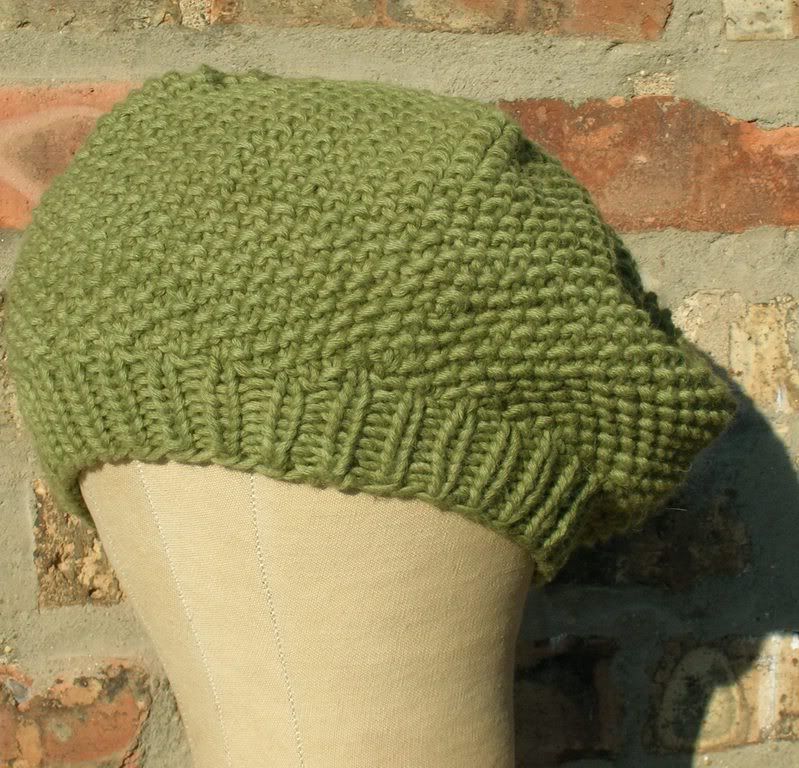 The mailing envelope is now sealed. Post Office, here we come.
My cousin requested a dishcloth like the one I'd made her some years ago.
A bit of crochet cotton, and voila, the dishcloth of iron.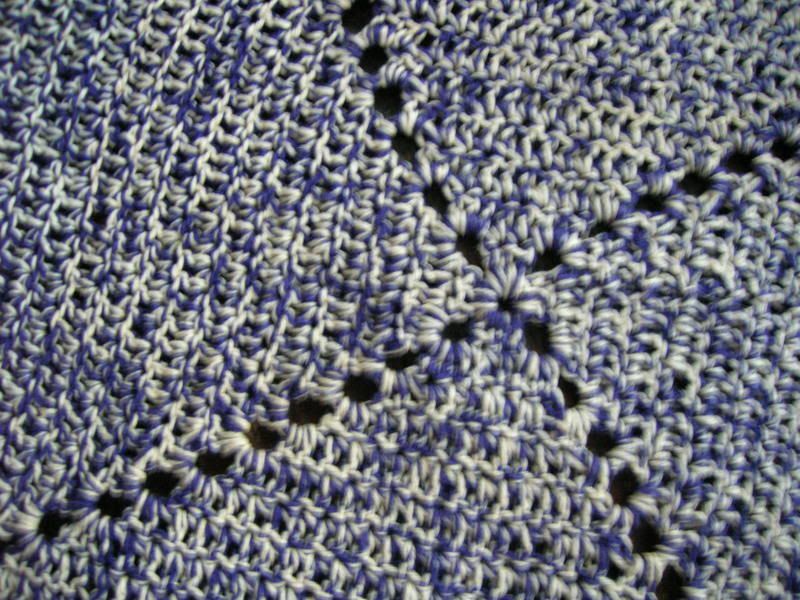 Took a bit of yesterday morning to make myself a hat. This is Knitty's Foliage. I should have pulled it down over the eyes of the hat block, as you can't actually see the leaf motifs in all their bulky, multi-colored glory. So it goes.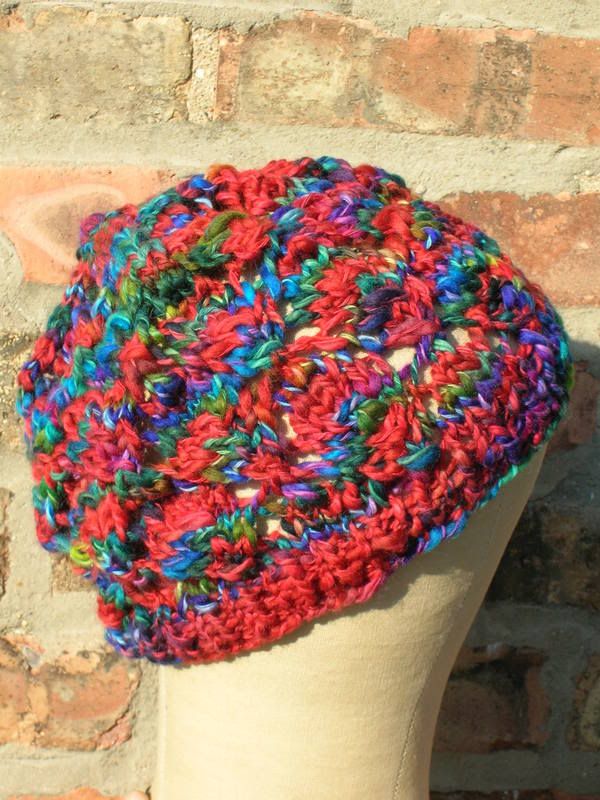 I've been a very busy camper, aside from all that. Major projects at work and an approaching end to a term mean PILES of work. It's alarming. I can't begin to list all of the other things I've been doing and yet need to do that have exactly nothing to do with knitting. Around that, I took a little time for "wellness-knitting." Finished the scarf. Finished the knitting on Norberta. Need to snap the one and stitch & stuff the other. Made progress on the soy silk Tuscany for a friend.
I'll take all of that progress as my personal prize for doing as well as I did for a half month of daily blog posting. I'll post when I can, as long as I'm getting other things done.