Good hat: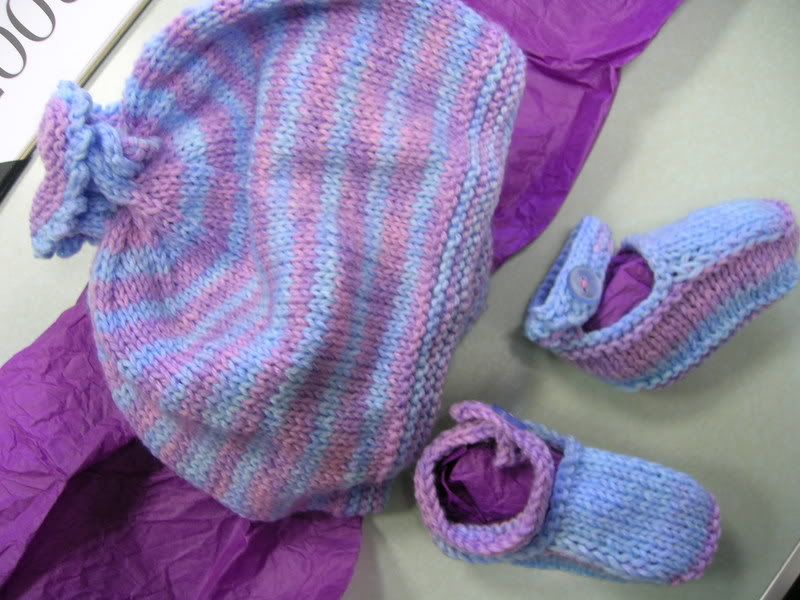 Pattern by Black Purl, yarn was sale and now I don't remember what it was. Sirdar Snuggly, I think. This was from one of the two skeins, and there's only a racquetball sized yarn-cake left of it. This was a cute, fun knit. The hat was meant to be done flat and then seamed, but I did it in the round. Must get this to the mom-to-be, due shortly.
Bad Hat:
Beautiful yarn - Colinette Cadenza or something like. Thought I could eke out a hat, so I tried the pointy version of the "Live Dangerously, Don't Swatch Hat." I've done the squared crown for niece and nephew and fared much better. This was not meant for me. And clearly this is NOT the way to a rolled brim. The hat will be frogged. I'm thinking Knitty's Calorimetry for the Colinette, maybe, even if it isn't the right gauge? There seems to be plenty of creativity in approaches to the Calorimetry.
Bad hat. If it looks like a triangle, it will fit like a triangle.