There is usually a disappointing turn in spring weather. Just when we've fallen in love with the sunny days and the walks eyeing the blossoms, BAM. A cold snap. I'm ready, though. I've finished the Peace Fleece sweater.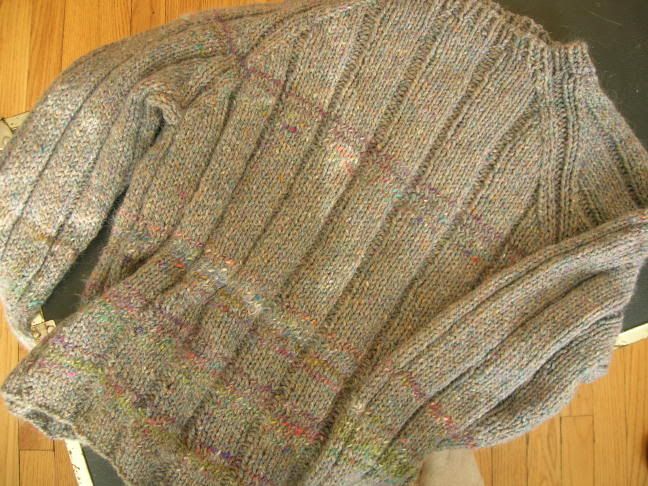 Behold, the less-than satisfactory mirror shot in the hallway. I didn't change the camera stops, so it is what it is.
The sweater isn't disappointing. This is it, blocked and all. It's warm and it will be just the thing next fall and winter for days at work when I am tired of looking ratty just because I'm working in the shop and running between buildings.
Even if the sweater isn't worn until fall, I'm sure I'll have one or two cool nights for sock wearing. I'll finish that other sock within the week.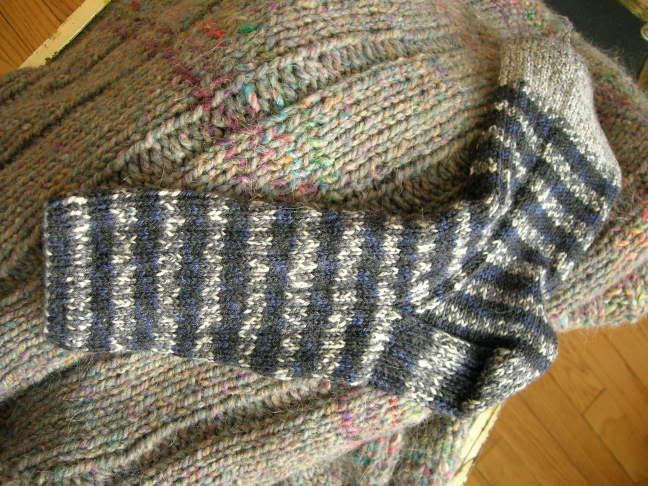 The photo perspective is kind. The contrasting toe is really a toe plus the ball of the foot. And I made it a little too long, but after a try-on I decided I didn't care.
There. I've posted.