Nope.
This is the last scarf. Found I did take a picture that looked like the yarn on the Old Shale Soxie Scarf.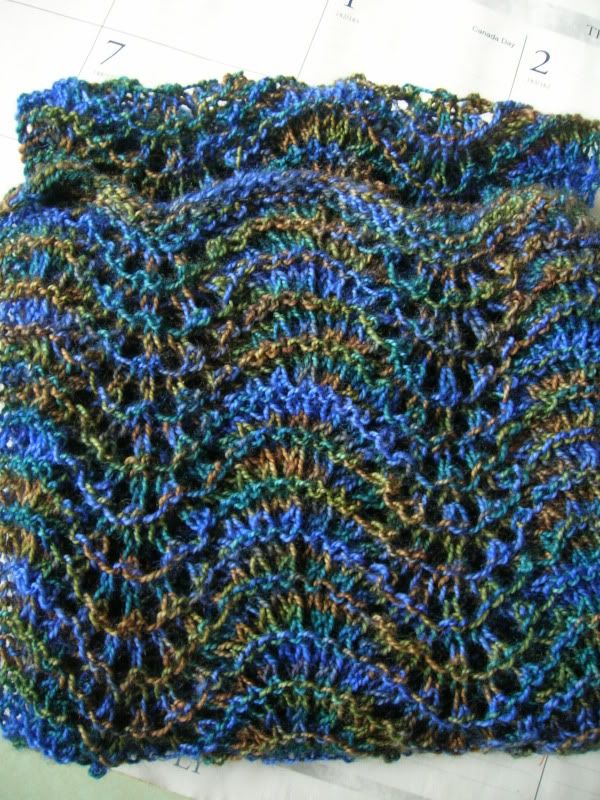 This is the next gift scarf. Started it between dining moments at knitting camp.
Bonnie's Bamboo from Farmhouse Yarns. Purl Soho's Checkerboard Lace scarf pattern.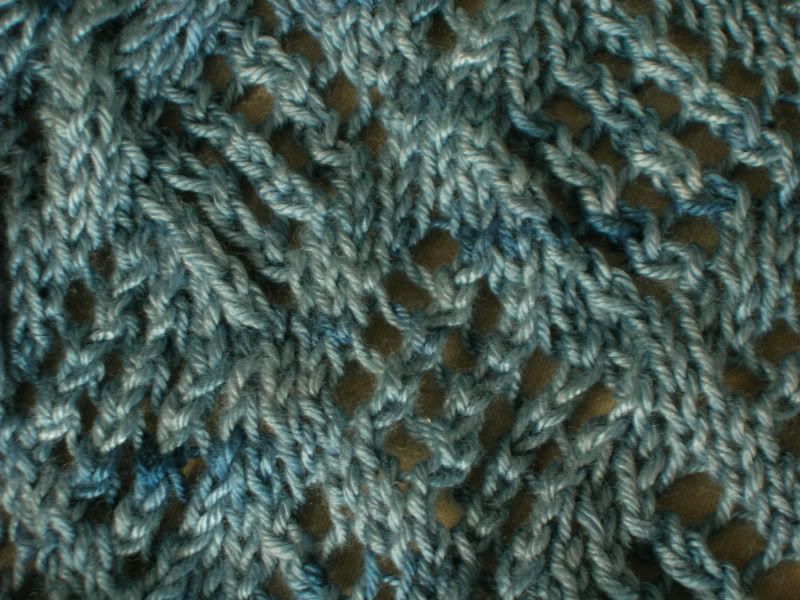 This is the most recently finished gift scarf.
Misti Alpaca Pima Silk handpaint.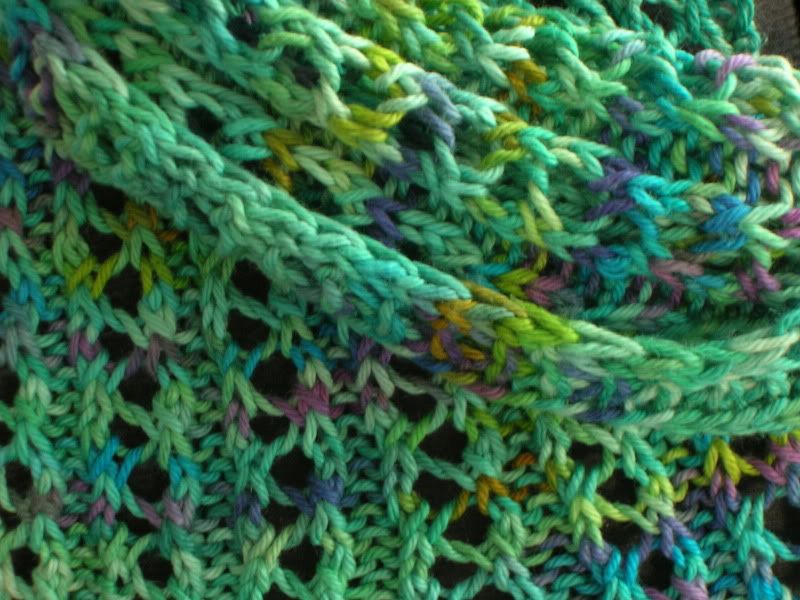 Mason-Dixon gals posted a lacey rib scarf recipe of four rows. I'll link when I can get back to the blog, although it is Raveled.
Nope. Not done. Packing little lacy quicky scarf knitting for my week of travel. Including the bamboo above, that's one, two, three more.