Montego Bay scarf is Amy Singer's pattern, published in Interweave Knits.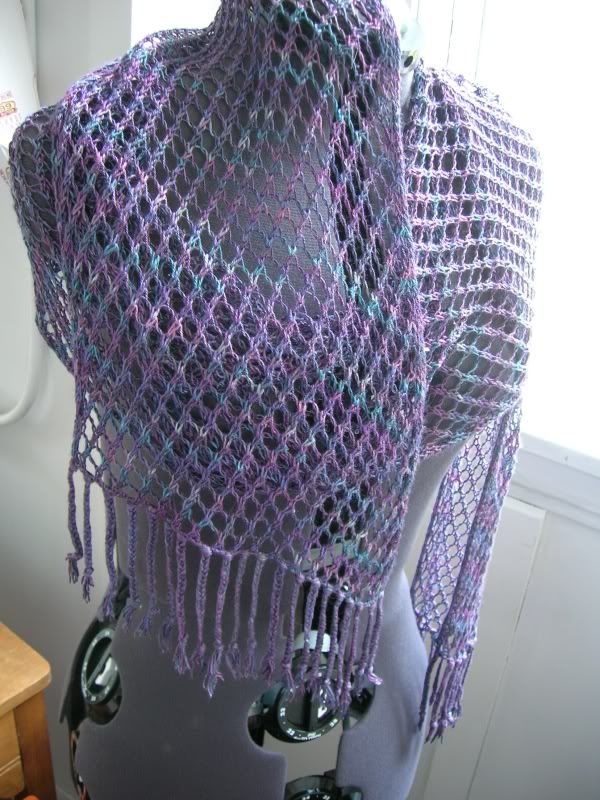 Handmaiden Sea Silk was a
gift
from
adriennec
.
I really enjoyed this knitting experience. Good yarn.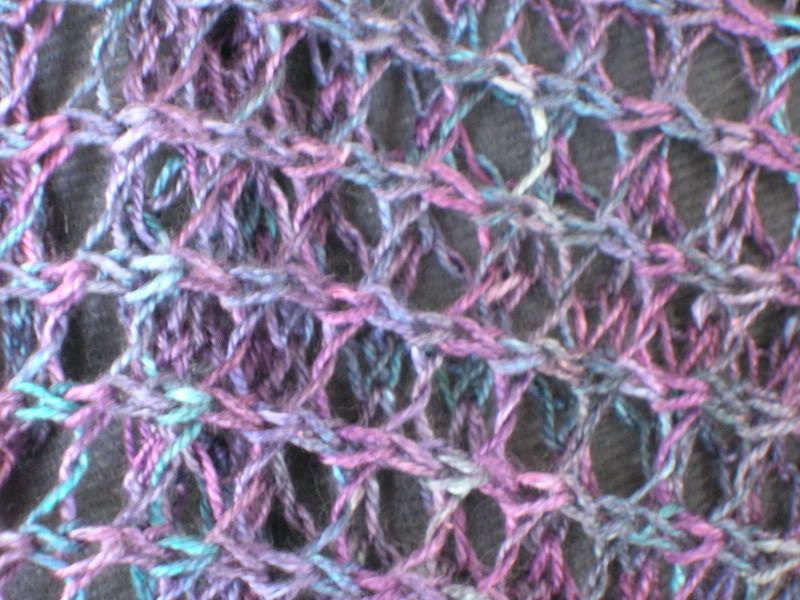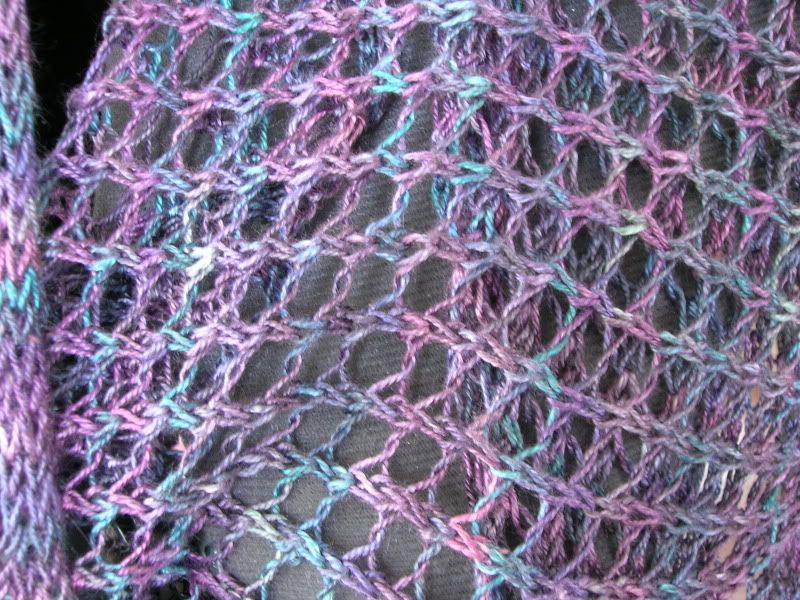 Braided fringe
is far too time consuming. I know, the knitting takes longer, but then the knitting is much more enjoyable.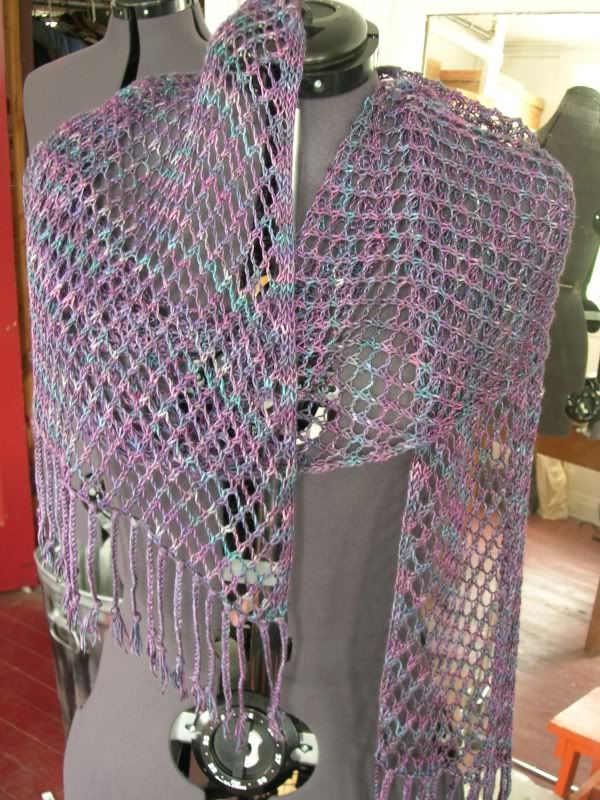 Blocking is a lovely thing.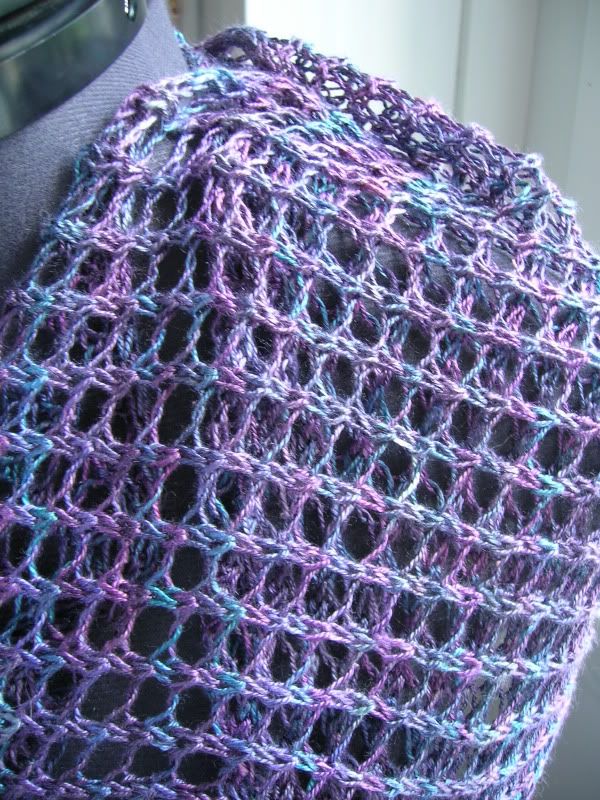 I'm giving this as a gift to a recent grad who does a lot of costume work. She about drooled on the knitting when she saw the work in progress. Purple is one of her signature colors. She'll be tickled.
This is not re-gifting. This is gifting it forward.