December gift done.
Yarn:
Cotton Fleece - Caribbean Sea, or some such color name
Amount:
1.5 skeins
Pattern:
Needles:
As prescribed.
Hemp Market Bag from
Bag Style
Details, such as they are:
The gauge was naturally a bit larger than the yarn the pattern originally called for. Still kept on with the needle sizes and stitch count, as it is, after all, a bag. The body of the bag has fewer than the 20 esprit lace repeats, as I'd reached the measurement needed, and I didn't want it to be completely gargantuan.
Photo particulars:
Don't know why I decided I had to fold the bag in half lengthwise, but I did.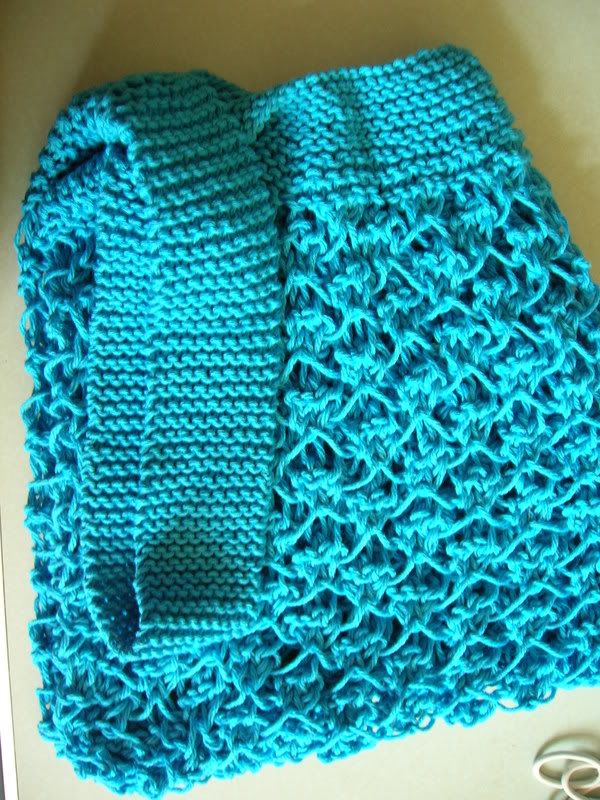 Might be birthday, might be holiday gift, but it is most certainly done.