On or near the Thanksgiving break I had knit this scarf for myself.
Over the December portion of this break I whipped up one for a friend, as a host gift. I didn't get it done in time, but it will be delivered tomorrow.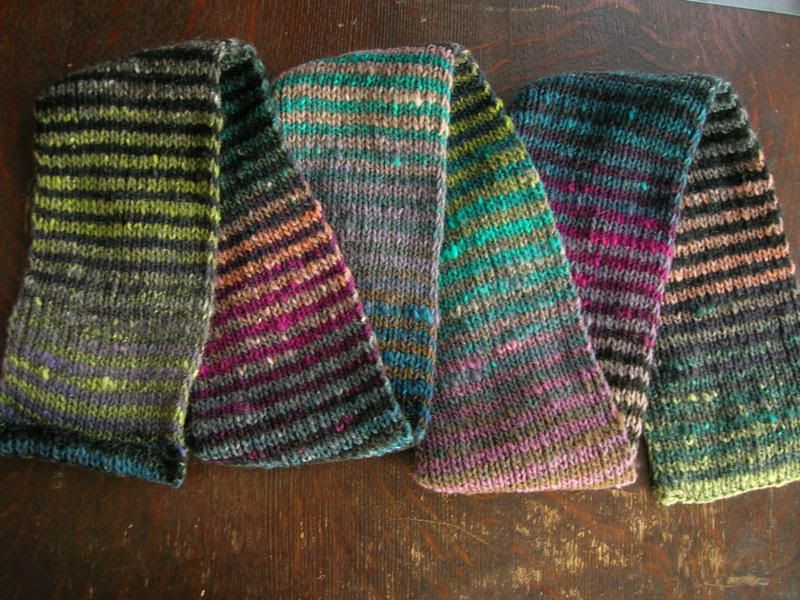 I zipped the Tuscany off the needles but have yet to block it.
Over the January portion of the break I started projects made to the specifications of a niece and nephew.
I think these will cure me of 1 x 1 ribbing for awhile.
And a corner of my office has broken.
AH, WINTER. It freezes. It thaws. The sky falls.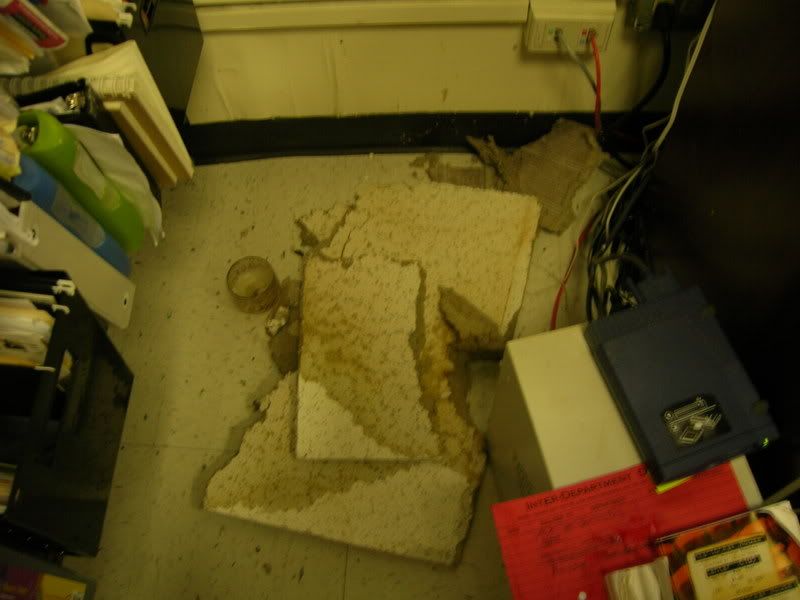 I'm going to go home and knit. I'm leaving the debris as evidence for my conversation with the appropriate Monday authorities. I'll have time to calm down. Knitting should help.