Having posted my thanks promptly to Kathy for her fun wintry CASP 3 packages, I promptly FORGOT to take photos.
Having finally taken photos, well, you guessed it. I offer a belated addendum to my hearty thanks.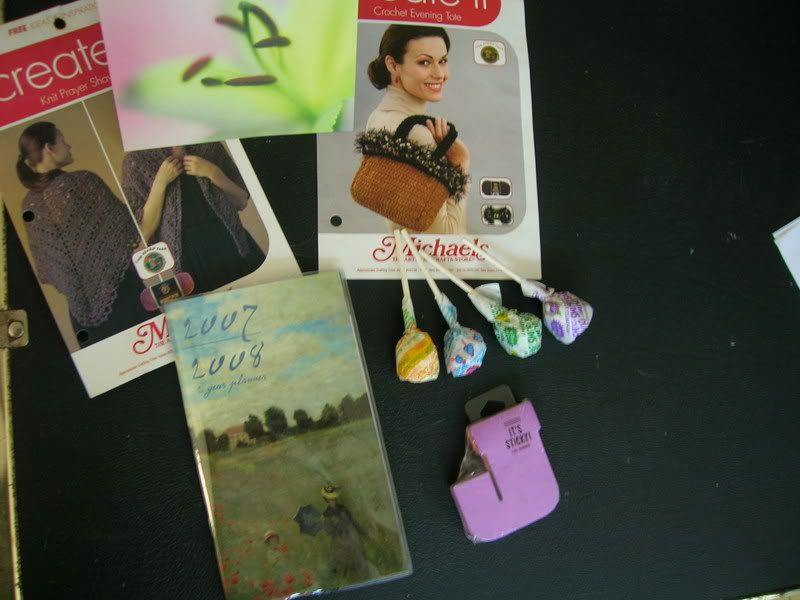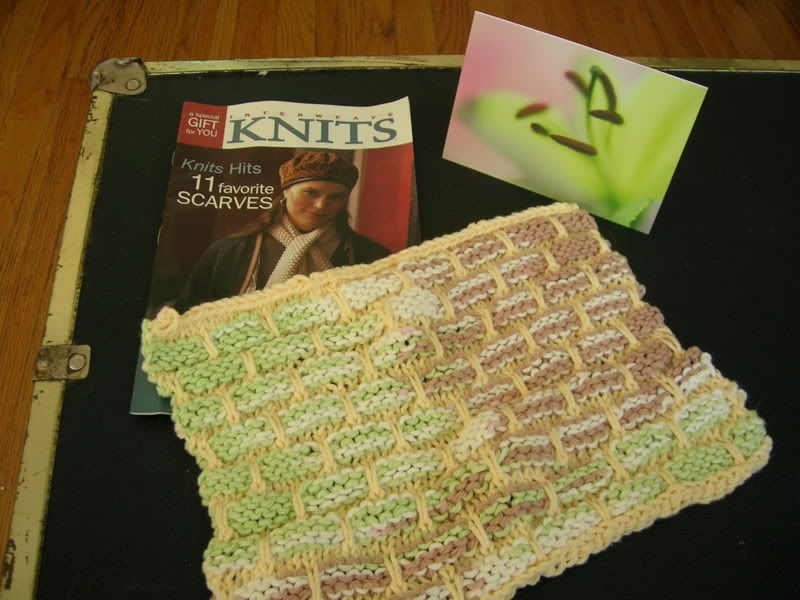 The patterns are in the notebook, the lollys hit the candy jar and went the way of all things sweet, and the office supplies are being put to good use. I think the winter body butter was already in the drawer at work for dry hand emergencies, as it escaped the photo call.
Oh, and the dishcloth she made with her very own genteel and generous hands is in the drawer of dishcloths and towels, ready for real use. This gift also prompted me to give up my standard garterstitch dish cloth for an alternate summer dishcloth. (Witness the previous post...)
Thanks again, Kathy!