Did I post these?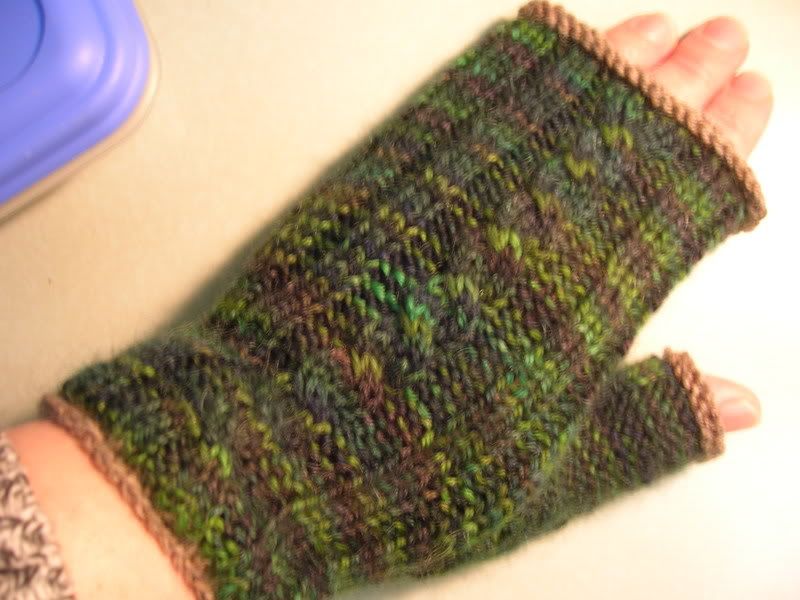 What pattern? IK's Rib & Cable Mitts. What yarn? Mountain Colors Bearfoot - Juniper, maybe. What for? Gift. Given. Happy campers, both.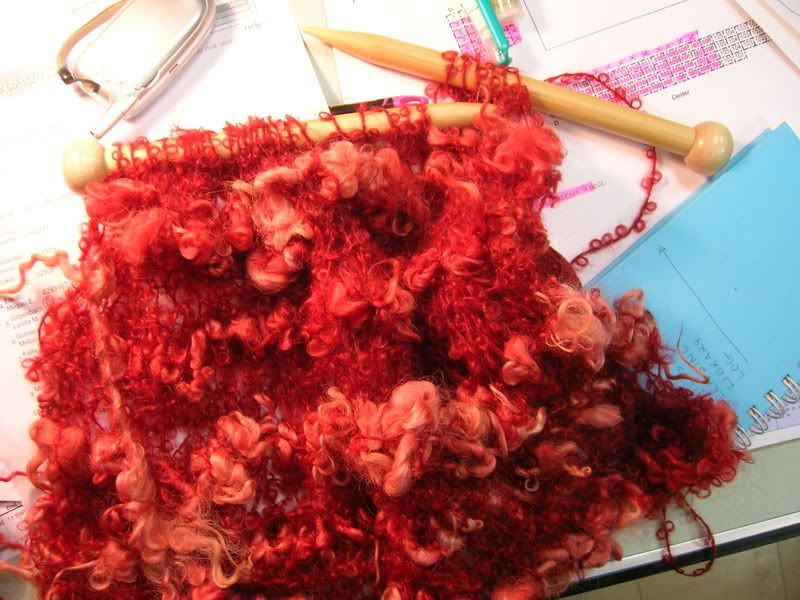 What's this? A mess. Oh the knitting? Looks messy, too, doesn't it. I'm having quick fun. The baby loop is from Be Sweet. The yarn barf is actually lovely soft handdyed "artsy" handspun picked up at Knit One in Chicago. I saw something at Nina's in Chicago that helped me figure out what artsy fartsy thing I was going to do with it. Hence the Be Sweet.
I have to go. What? Did you think I had a lot of time to talk?