I'm having one of those days. Maybe you've had one? Where everything that runs across your path simply points to twenty billion more things you should have done and have to do, and the phrase whattaloser comes into your head more than you'd like but it's all self directed? Failure day.
That's today in my sandbox.
Maybe the problem is I'm only looking at the day's equivalent of those teensy little offwhite stitches that look like a tension flaw. Even though I know they'll even out in the blocking (and with tweaking), this day is like the kind of knitting day where you can't see Oh COOL, look at the forearm of the sweater. Cool. I did that.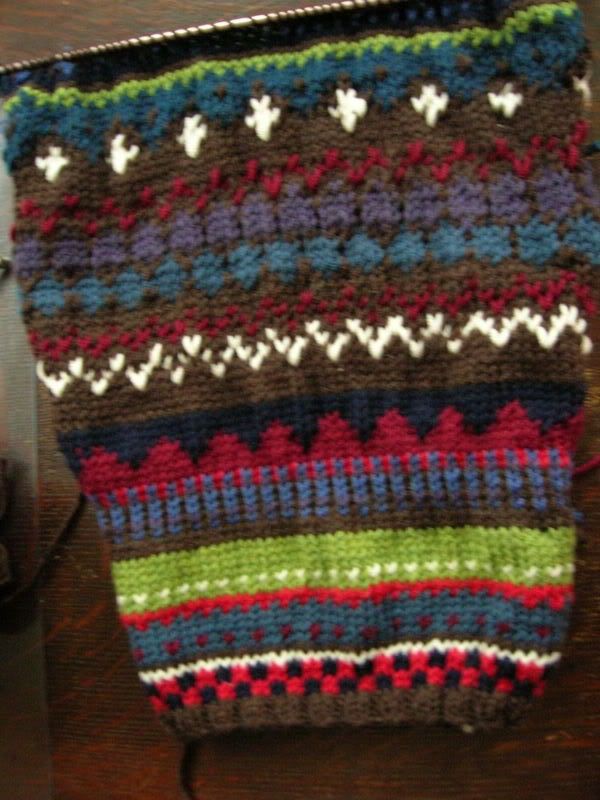 Wish I could have seen the day like I can see the sleeve. Here's to maybe, someday, learning more from my knitting.