Working on a nephew hat. Conquered the jogless stripe.
Lost a needle on knitting night.



Knit another one.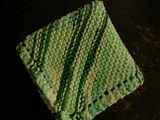 Started a sock for knitting at home. Nancy Bush's pattern has a repeat of more than a few rows. I may not remember it.
Here's the cuff and a little of the first repeat.



Finished Hedera socks.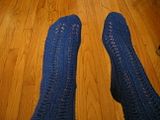 Started another pair of socks.