Bus & train knitting:
A hat for a nephew who requested these colors for a hat, in which I tackled the jogless jog. Sadly, I didn't tackle a perfectly discreet carry along of the color from stripe to stripe. It peeks out. Still better than endless end weaving.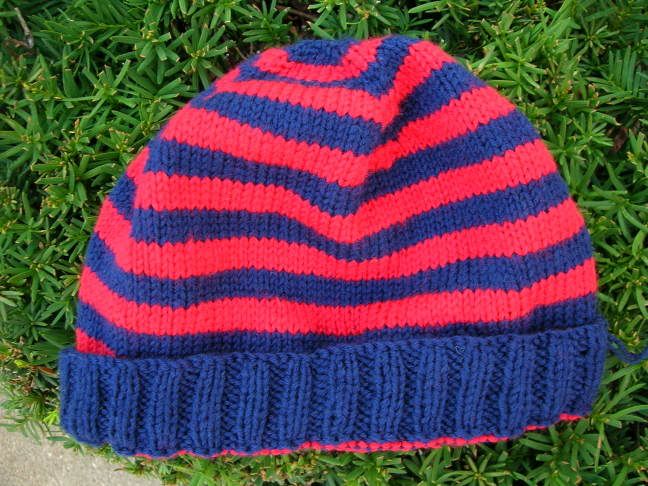 A pebble rib sock, in which I am so convinced I want the trekking to match that I purchase two skeins (for two pair) so as to start at EXACTLY the same spot, only to discover that this was a fairly regular colorway of trekking.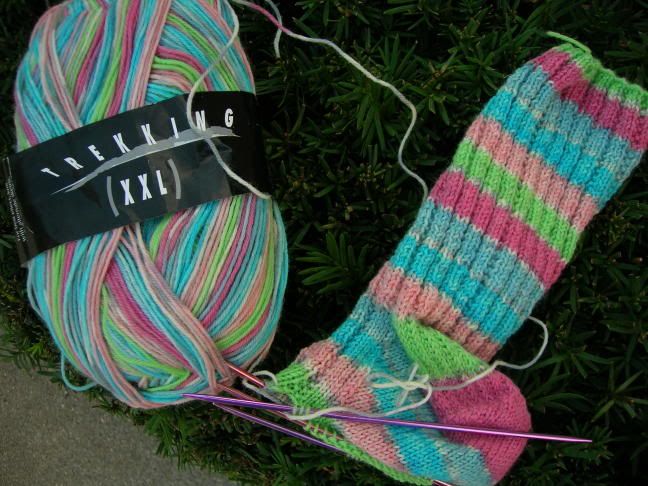 I also discover that I failed to count correctly. Mindless bus & train knitting was a teenytiny bit brainless. I wanted 64 stitches, and I had 68. This I discovered at the heel flap. Bah. It will be what it will be. They're comfort socks. I just have to remember to write down the "fixes" I did so the two socks will match. That's how this all started: buying a yarn reputed for not matching, I must find a way to make matching happen.
Must go catch my bus or train. Wonder which I'll take today?