Can't decide which photo captures the yarn better, as neither captures the whole quite well. One catches the highlights, thanks to the shiny quality of the silk. The other catches the dark, saturated tones in the yarn.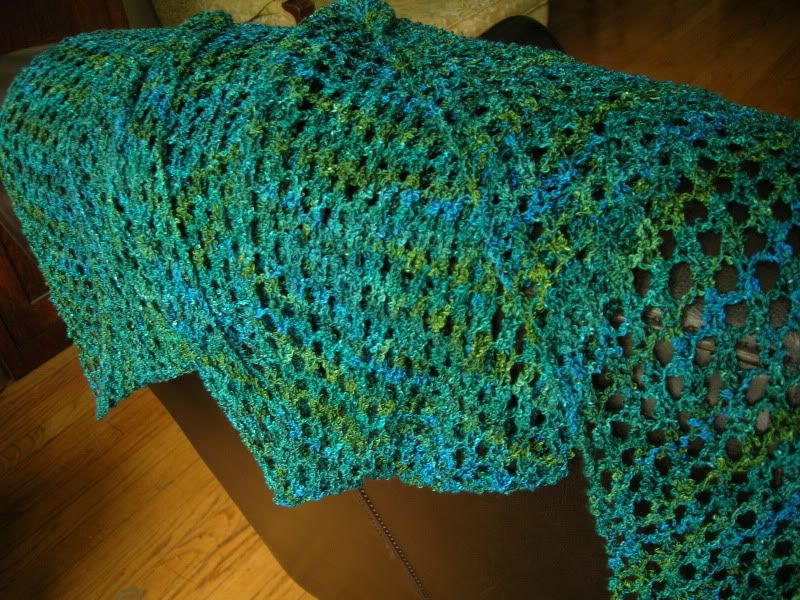 Either way, this was fancypants yarn - Handmaiden Silk Rumple.
It's a gift. The pattern was the recipe for the Bias Shawl distributed by the Handmaiden folk. I made it a little skinnier - 41 stitches.
Pretty. Just the right colors for the recipient.